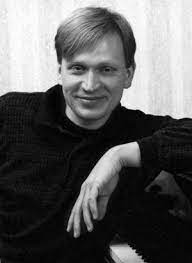 Yuri Serov graduated from the Rimsky-Korsakov St Petersburg State Conservatory as a pianist in 1993, also studying in Salzburg and Weimar. As a conductor, Serov graduated from the Russian Gnessin's Academy of Music in Moscow.
As both a conductor and a pianist, he has toured across over 35 countries, and has recorded more than 70 albums for a number of labels in Russia, Belgium, Japan and the US.
Serov is chief conductor of the Volgograd Philharmonic Orchestra and the St Petersburg Mussorgsky Youth Symphony Orchestra, and is the author of many articles and essays on music. He is artistic director of the Northern Flowers International Chamber Music Festival, and founder and editor of the St Petersburg Musical Archive album series.