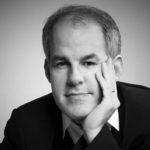 Lauréat de différents concours nationaux et internationaux : Concours FLAME, Concours Chopin du Texas aux U.S.A (2°prix en 1996 et 1997) et Concours Miloz MAGIN en Italie, la carrière de Bertrand GIRAUD s'est accomplie sous le signe de la diversité. Soliste confirmé, il a tout aussi bien travaillé avec de nombreux orchestres (Lodz Philharmonique, Lublin Philharmonique, Orchestre symphonique du Sodre, Orchestre provincial de Rosario…), qu'en collaboration avec d'autres solistes tels MM. CANINO, PASQUIER, DEMARQUETTE, FLAMMER, FROMANGER, PIERLOT, AMOYAL. Il s'est également produit avec l'Octuor de France ou des solistes d'orchestre dans différentes formations. Il a su compléter la diversité de ses engagements, en assurant la création de nouvelles compositions.
Régulièrement invité lors de festivals en France (Cité de la Musique, salle Cortot..) mais aussi à l'étranger, Bertrand GIRAUD s'est produit un peu partout dans le monde : en Europe, ( Allemagne, Andorre, Angleterre, Autriche, Belgique, Bulgarie, Chypre, Espagne, Hongrie, Italie, Kazakhstan, Macédoine, Norvège, Pologne, Roumanie (athéneo de Bucarest), Russie, Portugal, Serbie, Suisse, en Argentine, Uruguay (Téatro Solis), Amérique du Nord (USA et Canada), ainsi qu'en Corée, Japon, Singapour,Taiwan et Thaïlande.
Doublement diplômé par les Conservatoires Nationaux Supérieurs de Paris et de Genève, Bertrand GIRAUD a suivi une formation très complète en solfège, écriture, analyse, improvisation, pianoforte et mélodie. Il a complété ce cursus en suivant les master-classes d' A. SCHIFF, C. HELLFER, S. PERTICAROLI, V. REPIN.
Ses rencontres avec Madame C.ZERAH et Messieurs B. CANINO et A.DELLE VIGNE ont été déterminantes pour son évolution.
La reconnaissance de son talent l'a conduit à collaborer avec France-Musique, lors du Festival MUSICORA, ainsi qu'avec la télévision italienne et thaïlandaise où, lors d'un concert en direct, la Reine de Thaïlande lui a adressé de chaleureux éloges.  Il a enregistré 17 ces pour Erol, Maguelone et Anima-Records . Il est jury de concours nationaux et internationaux ( Porto, Bitola, Marsala, AMA CALABRIA, préselection du concours de Sydney….). Il donne des masterclass à Belgrade, Passau et Astana ( Academy of music /Kazakhstan ).
Enfin, il est directeur artistique du Concours International de musique Jean FRANCAIX, de l'Académie d'été de Colombes et opus 74 a Flaine.
ENGLISH VERSION
Born in 1971, Bertrand GIRAUD obtained his Piano Diploma and his Chamber Music Diploma in 1995 with « Mention Très Bien » at the Conservatory of Geneva in Dominique MERLET 's Class. He also obtained a Vocal Accompaniment Diploma from the Paris Conservatory. Since 1995, his main teachers have been maestro Bruno CANINO, Colette ZERAH, and Aquiles DELLE VIGNE, all of which were paramount in his artistic evolution. Under their supervision, Mr. Giraud studied chamber music, accompaniment, composition, musical analysis, and improvisation.
Mr. Giraud has won numerous national and international musical contests, such as the Flame Competition and the Chopin Piano Competition (Texas, USA), in which he was awarded the second prize.
Mr Giraud has performed not only in Europe (France, Belgium, Bulgaria, England, Germania, Cyprus, Hungary, Kazakhstan, Macedonia, Norway, Poland Austria, Italy, Roumania, Russia, Spain, Serbie and Switerland), but also in the two Americas, Japan, Korea, Singapur, Taiwan, and Thailandia.
An experienced soloist, he has worked with numerous conductors and orchestra (lodz philharmonic, Lublin philharmonic Orchestre symphonique du Sodre, Orchestre provincial de Rosario, …) and played in several duets with other well-known musicians and chamber groups, such as Pierre AMOYAL, Bruno CANINO, Bruno PASQUIER, Henri DEMARQUETTE, Ami FLAMMER, Philippe PIERLOT, Benoit FROMANGER and L' Octuor de France, among others.
Also, he played with some orchestra's of Paris or Cleveland soloists in the season of the orchestra. Many players of the frenchs orchestras ask his collaboration for concerts in the official season.
In 2000, he did his debut at New York, city where he is now invited on a regular basis. The acknowledgement of his craftsmanship lead him to work with France-Musiques, as well as the American TV, Italian TV and Thai TV. In this last instance, he had the pleasure to perform for the Queen of Thaîland.
He is jugde for many nationals and internationals competition (Audition of Sydney, Porto, Marsala, AMA CALABRIA, Bitola…)
In addition to possessing a wide solo and chamber repertory including the main works of the tonal repertoire, Mr. Giraud has championed new music written by composers like Francaix, Pessina, and Kutnowski. He has also commisioned and premiered a new work written for him by composer Jean Louis PETIT.
Since 1998, he is the artistic Director of the Jean FRANCAIX 's competition.
Mr. Giraud has recorded 17 cds for Erol, Maguelone and Anima-Records. All of these releases were received with acclaim in the especialized
He gives many masterclass in Serbie, Germania, Kazakhstan ( Academy of music of Astana), USA.
– ANIMA-RECORDS : LISZT (Récital)
– ANIMA-RECORDS: KODALY/ JANACEK/ PROKOFIEV (Agnès VESTERMAN, violoncelle)
– ANIMA-RECORDS : «Romanza» (DuyThong NGUYEN, contreténor)
– ANIMA-RECORDS : MOSCHELES, BRAHMS (Récital)
– ANIMA-RECORDS : TOKAYER (Intégrale /1ere Mondiale)
– ANIMA-RECORDS : BACRI, JANSEN, FORGET, KUTNOWSKI (Frédéric CHATOUX, flûte, Delphine Biron, violoncelle)
– ANIMA-RECORDS : GREIF (Delphine Biron, violoncelle, Mathieu Godefroy violon, Frédéric Chatoux flûte, Alexandre Chabod clarinette)
– ANIMA-RECORDS : KUTNOWSKI (Frédéric CHATOUX, flûte).
– ANIMA-RECORDS : PIERNE, MIHLAUD, TAKAKSHVILI, GIESIKING Mihi KIM, flûte.
– ANIMA-RECORDS : ARNE, CHOSTAKOVITCH, CUI, MOVKOVSKY (Sand Hee LEE, violon, Ching Yun TU violon).
– ANIMA-RECORDS : CHABRIER (INTÉGRALE, DOUBLE CD) Bruno Canino, piano.
– EROL : SCHUMANN/FRANCK (Jean-Baptiste BRUNIER, alto) 4/5 Classica ( Novembre 2003 )
– MAGUELONE : Intégrale L.E. JADIN (Frédéric CHATOUX, flûte) 4 étoiles Le Monde de la Musique (février 2005) volume 1.
– MAGUELONE : Intégrale L.E. JADIN (Frédéric CHATOUX, flûte) volume 2 «Bridge to the Past» Auto production: FRANCAIX/ KUTNOWSKI/ DEBUSSY.
– LORELEY : Fantaisies d'Opéra ( Frédéric CHATOUX, flûte )
– ENTREMUSES : La Musique des Animaux