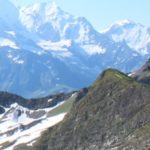 Introduction
Located in Flaine (Haute-Savoie), Opus 74 has organized a classical music festival every year since 2013. Each summer, the association offers you a great opportunity of meetings, sharings and learnings about music. Whether you are a beginner, an amateur or an advanced musican, this music training is made for you. It offers you a large diversity of courses with international teachers. There are about ten free concerts during the last two weeks of July. You can also take advantage of masterclasses and instruments initiation for young people.

Since 2016, Opus 74 has included plastic arts. The association wanted to meet the cultural challenges and offers a new opportunity to the visitors.
You can stay either one week or two.
But also…
Teachers are coming from France, Russia, Italy, Turkey, Serbia, China…
You can choose aside the typical courses, some new opportunities : muiscology, Spanish music, Chamber music, Alexander technic and choral. Your wishes will become truth !
Many concerts of students and teachers in the wonderful concert hall, almost every day.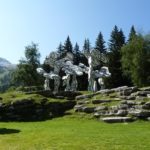 Flaine – A cultural dimension
Flaine, located at an altitude of 1600 metres, has always been dedicated to art and culture. The architecture was designed by Marcel Breuer, Bauhaus architect. We can find Picasso, Dubuffet and Vasarely sculptures, Piffaretti and Hantaï canvas, or a fountain by Pol Bury. A high quality auditorium has been built to host cultural events, offering exceptional acoustics.
Flaine has always been supported the artistic development. « Opus 74 – L'académie des Arts » wants to be a part of this tradition.
Amazing events
« Opus 74 – Le Grand Incubateur des Arts » has been working to welcome great musicians from all over the world : Italy, Spain, Germany, Japan, United States, Russia, China… Famous personalities of classical music such as Andreï Diev, Xia-Fu Zhou, Stefano Gervasoni, Jérôme Granjon, Renato Francesconi or Alexander Frey have performed there.
REGISTRATION
Download here the registration form and list of teacher
This document includes :
Teachers list for each instrument
Several choices of workshop
Hosting provided
Rates
Registration form
You can also fill your registration online
And download our bank reference to send your advance payment
MINORS STUDENTS
For minors under 18, download this parental consent and join it with your registration form.
Download here the parental consent
PRACTICAL INFORMATION
Download here the practical information
Accomodation will be paid directly to the host at arrival.
Accomodation prices don't include :
Towels (4€ / person / week)

Sheets (11 €/ person)

Cleaning at the end of the stay (39 € for a studio / 51 € for a 2 rooms / 64 € for a 3 rooms)
These are optional. You can bring your own towels and sheets and make your household before leaving.
HOW TO COME TO FLAINE ?
Find below the access plan and the plan of Flaine  :